I loooove three drawer dressers - I'm not sure if it's because they can do double duty as bedside tables or because they are just so little and cute. Anyway, this one was rescued from the local Salvation Army.
The top was a little rough but that's ok...
I used ASCP Old Ochre and Old White and distressed it just enough that a little of the green peeked through.
This isn't the best after picture - but it's snowing here today like crazy so I'll provide a better shot once the snow stops and I get into the store to merchandise.
For now, it's holding up the suitcase that I wish I could pack to go away somewhere warm!
Have a great day and if you live anywhere near me, don't forget your mittens!
I'm partying at: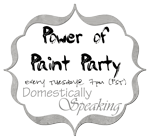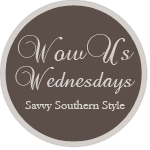 Photography Friday