Ok I don't know if I'm the only one that didn't know about this amazing website, but I stumbled on it by accident today and I'm so excited to use it that I wanted to share it here tonight.
The possibilities are endless!
Wordle is a website for generating "word clouds" from text that you provide. The clouds give greater prominence to words that appear more frequently in the source text.
You can tweak your clouds with different fonts, layouts, and color schemes. The images you create with Wordle are yours to use however you like.
You can print them out, or save them to the Wordle gallery to share with your friends. Basically, you enter random words into the space provided and it designs subway type art for you using those words.
Here is one example of a design that I made using the words:
home sweet nest blog diy create
At the click of a button it will provide you with numerous choices!
Also, instead of typing in random words you can enter the URL of any blog, blog feed, or any other web page that has an Atom or RSS feed. Wordle will make a word cloud using the text contained on that site.
If I type my own blog address in the space provided I get a design that looks like this:
If I type in Donna's blog address from
Funky Junk Interiors I get this:
I'm so excited to play with this!
Just think of the possibilities on canvas, furniture,
wall art etc. I`m going to try to merge this technology with my Silhouette!
The wordle FAQs section is really helpful and the advanced options allow for even more creativity so be sure to check out that info too.
It doesn`t take much to make me happy!
Today - word art
I hope this is as exciting and useful to others as it is to me - happy creating!
I'm sharing this at: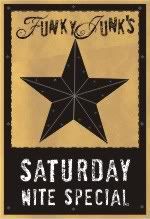 ...